04 Jul 2023
Exploring Zurich: The Power of Creativity for Learning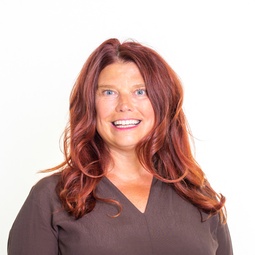 6 min
Our approach to learning at Tandem IMS recognises that children learn best when actively engaged in building their skills, knowledge and understandings. Multilingual and enquiry-based, we embrace the notion that students thrive when they have a sense of agency in their learning. Topics are explored through broad and conceptual central ideas with specific learning goals, however it is the children who guide investigations through their questioning, investigating and theory building. It is the teacher's job to create conditions, resources and opportunities for learning as well as to support the children with making connections, developing understanding and cultivating a curious learning community.
«Children need the freedom to appreciate the infinite resources of their hands, their eyes and their ears, the resources of forms, materials, sounds and colours.» - Loris Malaguzzi
A long-term project in Primary 2 involved multi-layered investigations into our own city of Zurich, Switzerland. We aimed to investigate how Zurich's public spaces impact our lives. Central to this enquiry were immersive explorations of landmarks, parks, cultural centres, and neighbourhoods. The children's learning journeys broadened their knowledge of Zurich's history and also expanded their thinking about how the city's physical spaces and environment shape how we live.
Connecting with our City
We began this project simply by spending time together as a class community in our city. Immediately, the children's high level of engagement during our explorations was palpable. Their personal connections to the city's spaces were evident as they recognised familiar places they had visited before, sharing anecdotes and personal background knowledge. These encounters fostered a collective understanding among the children that Zurich is a city where they find happiness, offering abundant opportunities for growth and development as both children and responsible citizens. For instance, during our visit to the Botanical Garden, the children eloquently expressed the significance of green spaces, attaching a community value with an environmental perspective. As one child shared: «This garden makes me feel calm like it's away from the cars and trams. Quiet.».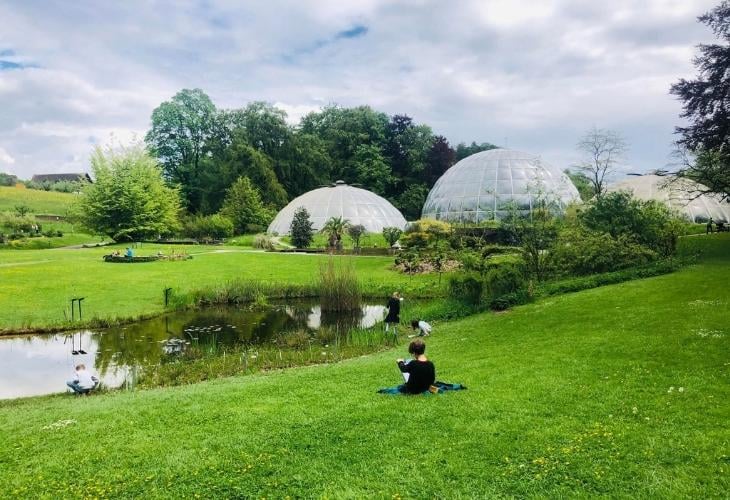 While the teachers planned some initial places to explore, the children displayed remarkable initiative by identifying additional spaces they deemed important. Their eagerness to delve beyond our initial offerings exemplified their curiosity and enthusiasm for understanding their surroundings.
As a multilingual primary school, the children consistently communicate, explore, and learn through a diverse range of spoken and written languages (German, English or French). For this enquiry, we purposefully harnessed the power of the visual arts as an additional «language» to foster understanding, consolidate knowledge, and share ideas.
Children benefit from multiple modalities to demonstrate their learning, and incorporating the arts as a key tool provides students with valuable opportunities for creative expression and deeper understanding. Traditional academic endeavours, such as reading, writing, and maths, often dominate much of the school curriculum and experience. The arts offer an additional pathway for children to learn and express their understanding in a comprehensive, meaningful manner.
The Power of Materials, Creativity and Collaboration
A variety of materials played a vital role in empowering the children to enhance their thinking and reinforce their learning throughout the project. Following our engagements with the city, the children were invited to creatively represent and interpret their experiences using these materials. Projects included textured paper collages of the Botanical Garden, models of the Opera House crafted from recycled materials, large-scale murals depicting city scenes, as well as work with wire, plasticine, drawings and paintings. Further stretching their imaginations, the children collaborated with a visiting artist to sculpt clay characters that could inhabit Zurich. To complement these creations, the children invented captivating city stories, which we digitally recorded. The children also wrote fictional Zurich adventure anecdotes integrating their new knowledge about the city, which they illustrated impressively. Throughout the process, the teachers used video and photography to document learning which was routinely shared back with the children for reflection thus deepening their own metacognition about their learning.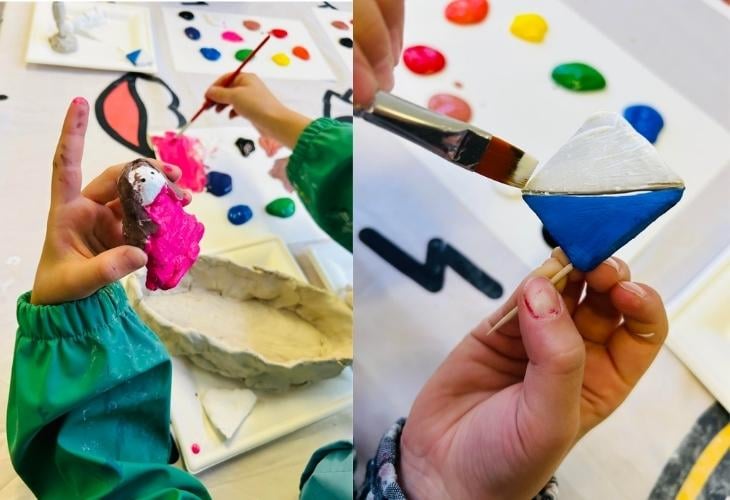 Many of the proposals took shape collaboratively, with children working in groups. This collaborative process necessitated negotiation, communication, compromise, and perspective-taking. Often, the children noticed distinct details or possessed varying perspectives on which components held the utmost importance, thereby adding a profound layer of depth to their interactions and creative endeavours.
Sharing Our Learning
Following our visits to the Opera House and Art Museum, the children recognised the significance of the city's spaces dedicated to art and culture. One child eloquently expressed, «People need entertainment», while another remarked, «It provides inspiration and is satisfying to look at». Harnessing these insights, the children enthusiastically shared their newfound expertise and showcased their thoughtful artwork by curating their own multimedia exhibit inspired by the places we had explored. Our classroom space was transformed into a Museum of Zurich. Embracing their roles as «Zurich Experts», the children eagerly guided their families through an exhibit created by their own hands in our classroom. The children embraced their leadership roles as they explained, demonstrated and spoke about their learning. The positive feedback they received from their families delighted them, and it was evident that they felt a deep sense of pride and accomplishment.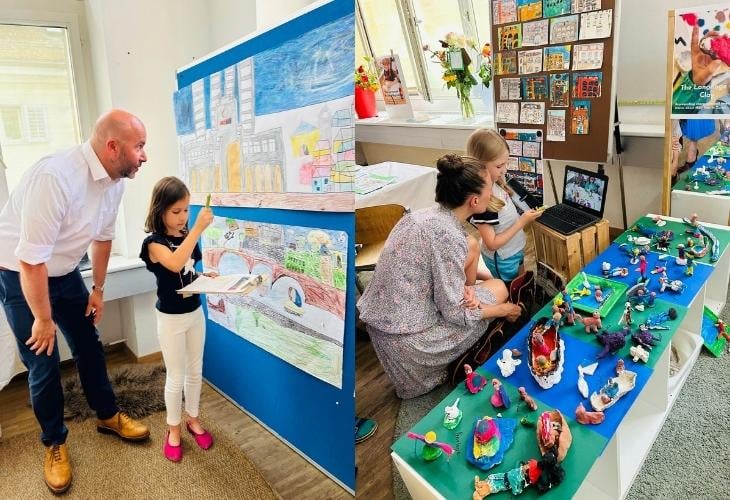 Engagement through Enquiry
Our grade two project investigating Zurich was a journey of discovery, exploration and deep level learning. Through personal experiences, research, and artistic expression, the children developed their understanding of Zurich's history and its influence on contemporary life. As a social studies focussed unit, the children expanded their understanding of civics while also developing their research, thinking, communication and social skills. The interdisciplinary nature of this project supported meaningful integration of academic skills like reading and writing while at the same time providing opportunities to develop skills and creativity in the arts.
The children's engagement, enthusiasm, and creative output demonstrated their active role as citizens who consciously engage with their city. By fostering a multilingual and multidisciplinary approach, the children were empowered to communicate, explore, and learn in a holistic context, nurturing their curiosity and fostering a sense of belonging to the vibrant tapestry of Zurich's community.
Interested to learn more about Enquiry-Based Learning? Check out the blog of our Head of Kindergarten and Primary.